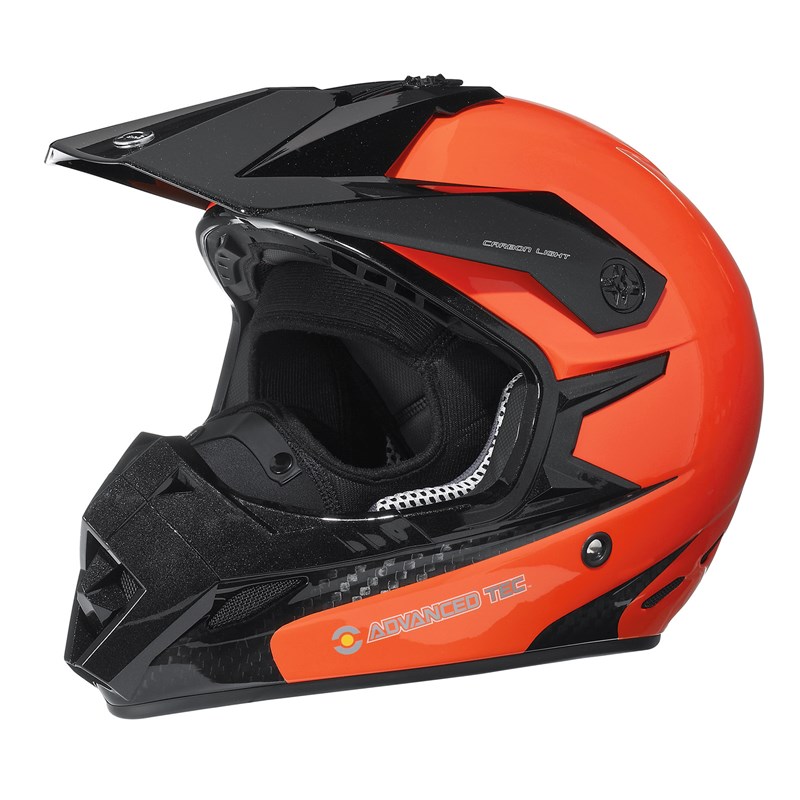 click on image for larger view
XP-R2 Carbon Light Blaze Helmet
Product Description
Ultra lightweight and strong multi-directional carbon fiber constructed helmet with exceptional style and state-of-the art features.
Our best-of-the-best MDCF (Multi Directional Carbon Fiber) lightweight helmet.
Weight: ±1200 g for size Large.
Tool-less adjustable front peak with anti-reflecting underside.
Flexible face trim with a large nose protector area.
Anti-slip goggle strap design.
Multi density EPS foam inner shell.
Integrated rear fin.
Double D racing buckle.
Front top pocket for sweat absorbing pads.
Removable, washable and replaceable AEGIS Silver liner and cheek pads.
Morpho System Plus - Ergonomic 3D cheek pads.
F.A.S. (Full Air System) with 10 ventilation points and double rear extractor.
Aluminum screws, protective coated parts.
Ergonomic helmet bag.
D.O.T. and ECE certified.
Shell: Carbon Fiber Composite.